Barnes Guardianship whilst studying at York College in the UK
Since 1975 Barnes Educational Services has been placing students at exceptional UK colleges and schools, providing host family and a total care guardianship package.
Being a family business, we do not place high volumes of students, so we can provide a very comprehensive and personal service.
As former teachers we understand the support that is required to allow our students to excel whilst studying at this UK college.
We personally organise your stay at York College
We take full responsibility for your well-being
A visit prior to the study period is welcomed
Arrangement of an airport transfer on arrival
Advice regarding student insurance
Availability of the BARNES family at all time (we share our mobile numbers with you)
A 'Total Study Care Package' (more than just guardianship)
Our strength: selecting caring host families
Host family relationship prior to travelling
Host family accommodation with own bedroom and board
Orientation meeting at York College and BARNES on arrival
BARNES local representative support throughout the study period
Introduction to local activities outside of college to help build additional like-minded friends
Meet the team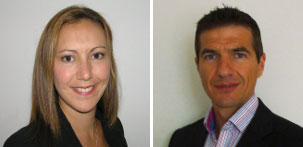 Rachel Carby (neé Barnes) and Ric Carby
We work extremely closely with York College to ensure each student's study period at this UK college exceeds their expectations.
Watch...
...a welcome video to introduce this UK college to you. more>>